So for the last four years or so my wife has participated in Project 365 on Facebook. She would post of picture a day for a year. She took some great pictures. Here are a few from the beginning of last year. The first two are from those snowy days last February, which were nowhere near as cold as the days this year! This year you couldn't even go out and take pictures!!
Our car should have a bumper sticker that says: "Caution, My Wife makes me stop from cemeteries!"
Here's a picture of one of her favorite grave site's monument at Beverly Monument Cemetery.This was from the day last March when we were attending the funeral of her father's sister Anita. The snow was gone by the afternoon that day!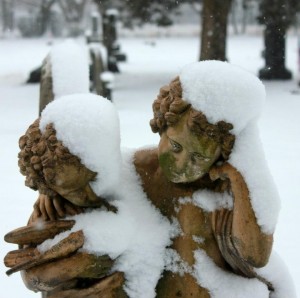 The next one is from her years at Giverny. Not really but it does look like a Monet type impressionistic type painting – doesn't it??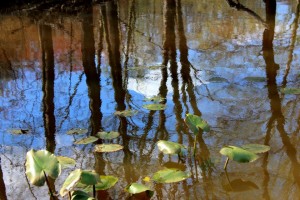 This is the eye a horse (no joke) that she used to go see every time we visited our daughter at the College of William and Mary. I still miss Williamsburg! But not the drive! It's a lot easier now that we only have to go to The University of Delaware!!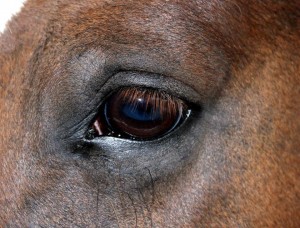 I think that I will try to publish more of her photos,  and maybe I can get her to start taking them again!!
]