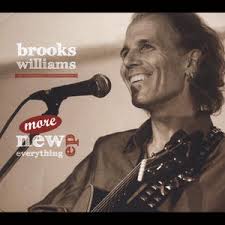 Crossposted from Me.Myself, Music and Mysteries
So today was an eclectic music day. I had to return to Lambertville today, so I loaded music on the iPhone from two different genres. First some folk music from a longtime favorite, Brooks Williams,  his latest release, More New Everything which is an EP. Then some New Age from guitarist Alex DeGrassi. I listened to those two albums on the way to the site. Then on the  way back, I listened to music from a third genre Prog Rock from the album Ravens and Lullabies from Gordon Giltrap and Oliver Wakeman. As I was listening on the way back, I thought about what tied all three of these albums from different genres together. The answer was that three of the four artist are exceptionally fine acoustic guitar players!!
I have enjoyed the music of Brooks Williams since his 1999 release Hundred Year Shadow. The first time I heard the album I thought "This is one damn good guitarist!! Brooks' next release in 2000 was Little Lion his first all instrumental album and to this day it is one of my favorite guitar albums!!  Since those two albums, I've liked some of his releases better than others, so I have not picked up every album. But listening to More New Everything today I was hearing the Brooks Williams that I first enjoyed 13 years ago!! Some great songs and some great guitar!! Now i have to go back and listen to New Everything, since the tracks on More New Everything are left over from the New Everything session!! Because if these songs were left out, how good must New Everything be!!! I also need to go back and listen to some of the albums that I haven't listened to over the years!!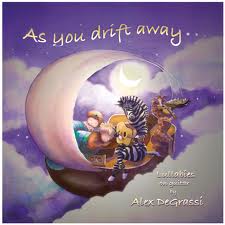 The second album that I turned on was Alex deGrassi's  2008 release As You Drift Away:Lullabies On Guitar. Hum I didn't see the complete title of this very good album, that was doing a good job of relaxing me this morning on the last leg of my trip! From AllMusic
….AS YOU DRIFT AWAY is a collection of both classic and original lullaby songs, ideal for late-night unwinding or early-moring chilling-out in addition to lulling young children to dreamland. A fine, discerning addition to an already extensive body of work, AS YOU DRIFT AWAY is one of those rare recordings that transcends age and genre. doing a good job of putting me to sleep on the last leg of my trip this morning.From AllMusic:. Read More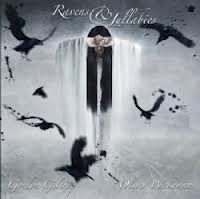 The last album actually connects to the second album because of the title and the acoustic guitar of Gordon Giltrap. . The album is Ravens & Lullabies a collaborative album from Giltrap and Oliver Wakeman. The album is probably one-half instrumental and the other half vocals and also one-half Gitrap and the other Wakeman. in turn Wakeman alternates between some beautiful piano work and his steady organ work. The only things that I really didn't like were a few of the vocals and some of the lyrics. The lyrics seemed a little simplistic at times, at least to me. The other musicians that join Giltrap and Wakeman on the album include: Paul Manzi of Oliver Wakeman Band and Arena on lead vocals, Johanne James of Threshold plays the drums, and Steve Amadeo the bass. Benoit David of Mystery and Yes contributes a guest vocal on "From The Turn Of A Card".
This album has been on the iPhone for a while and this is really the first extended listen that I've given the album and I've come away impressed by both artists – Giltrap's guitar work and Wakeman keyboards are both outstanding. Now if the lyrics were a little better??
All and all, it was a fine musical journey today Good music is good music, regardless of genre!! Here's Gordon and Oliver performing "Ljw" from Ravens and Lullabies"